06-23-2017, 11:56 AM

Post: #1
Upgraded the Ram
Had my 2015 for about a year and a half, it was an Express model, so real bells and whistles to it, 6sp trans, and 16,300 miles .... but I wanted the 8 speed and Pearl streak blue. My dealer been trying to work a deal I could live with the past 6 months and he found one in Spring, Texas. quad cab,(which my 2015 is) and 8 speed, with the Lonestar package(same a big horn). my 2015 actually went up in trade value and the interest rate was .9%. well he made me a god father deal and I now have the last truck I will ever buy. was able to keep my bed cover, side steps, and even the wheels off the old ram, (I like those better even though my sales guy tried to talk me out of doing that....

, but it was my choice)and K&N cold air intake system.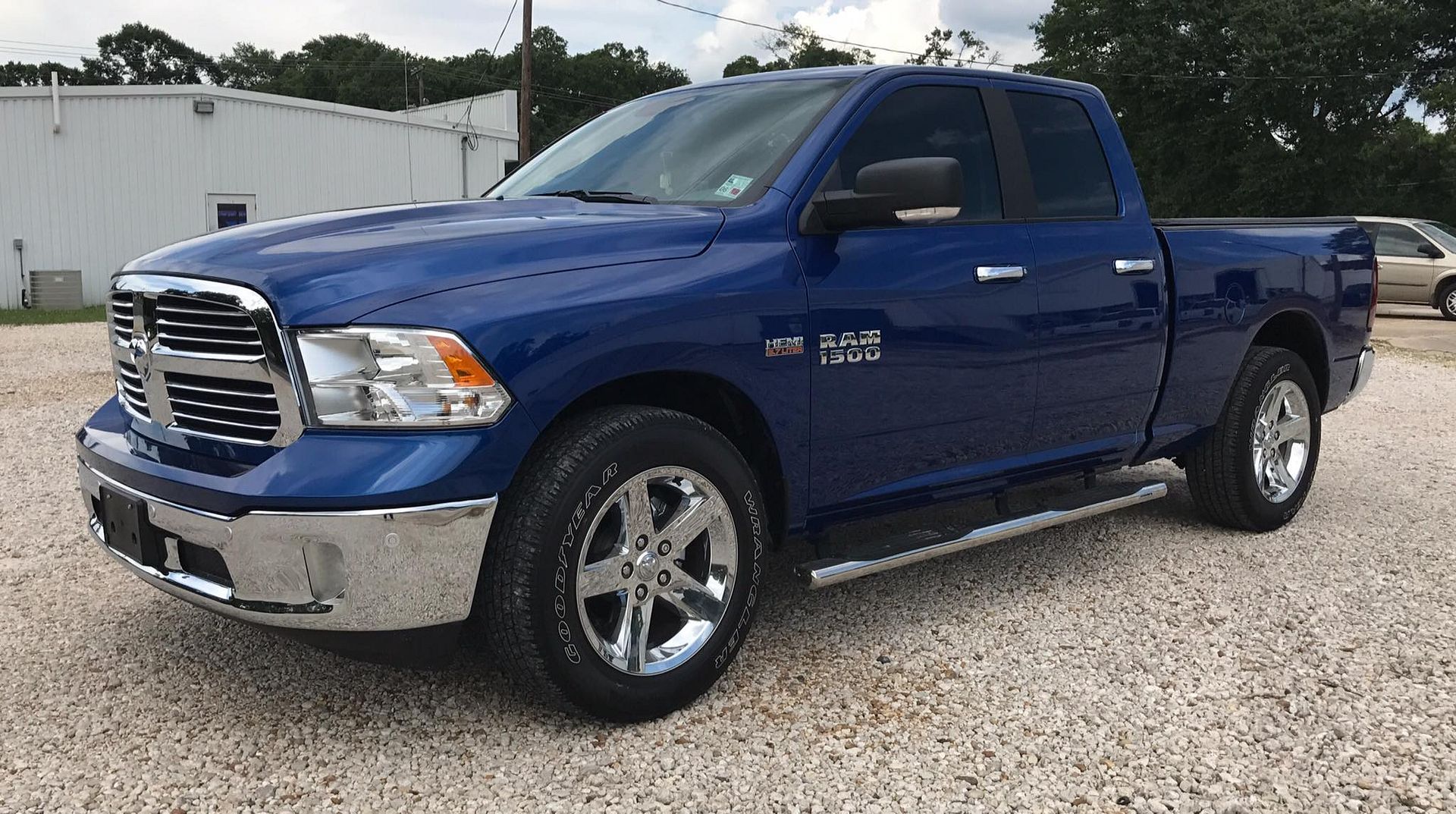 ---
David Gibson
2015 Best of Show Mopars at the Battleship
2009 Challenger R/T
2017 Dodge Ram 1500
2016 Jeep Grand Cherokee


06-23-2017, 02:00 PM

Post: #2
Hemi57
Old Fart


Posts: 942
Joined: Nov 2013
Reputation: 5
RE: Upgraded the Ram
Nice Dave... See we Texans know how to outfit a truck.

---
2010 Stone White R/T


User(s) browsing this thread: 1 Guest(s)