11-27-2014, 09:07 PM
(This post was last modified: 11-27-2014 09:10 PM by scrapmetal.)

Post: #11
scrapmetal
Member


Posts: 60
Joined: Apr 2013
Reputation: 2
RE: A body porn
---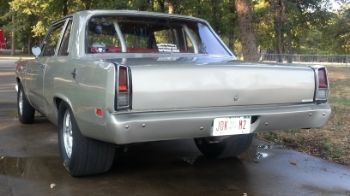 11-27-2014, 09:51 PM

Post: #12
rdrdr90
I drive a Pink car. You don't.


Posts: 6,170
Joined: Nov 2013
Reputation: 13
A body porn
Love the Dusters! Duster was my 1st car.


sent from my StarTac using Tapatalk
---
They call me Pinque



2010 R/T Challenger 6.4 cam and Maggie @8lbs of boost. Some more stuff, but you get the idea. Installed by Texas House of Hemi. Tuned by the Hemituner!




Garage:
2014 Dodge Durango Citadel
2004 Jeep Grand Cherokee Limited
1970 Plymouth Barracuda (440, M5)....currently residing in Austin
11-28-2014, 12:08 AM

Post: #13
RE: A body porn
The green Duster is bad ass looking!
---
Team Shake-n-Bake ftw!

User(s) browsing this thread: 1 Guest(s)