07-21-2011, 07:46 AM

Post: #1
MagnumXE360
Member


Posts: 186
Joined: Jul 2011
Reputation: 0
Brake Booster
Is there any tricks to changing the brake booster?
07-21-2011, 05:47 PM

Post: #2
Jonnyuma
ModSquad...Solid, baby.


Posts: 395
Joined: Nov 2010
Reputation: 16
RE: Brake Booster
I haven't replaced the booster in this particular car, and it's been awhile since I've done one, but I don't remember it being very tricky.
Pit some silicone or rtv around the master cylinder studs and have a helper keep the pushrod lined up from the inside as you install it on the firewall. That's all I can think of. It's a pretty straightforward nuts and bolts operation.
Don't get brake fluid on your paint!
---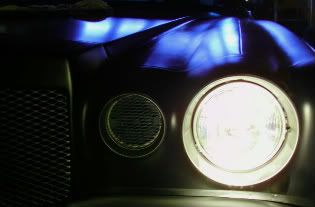 07-23-2011, 04:23 AM

Post: #3
MagnumXE360
Member


Posts: 186
Joined: Jul 2011
Reputation: 0
RE: Brake Booster
Thank you, that helps.
---
Late B body score!

User(s) browsing this thread: